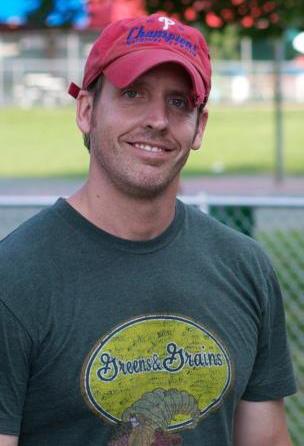 I'm a born and bred Midwestern boy!  Originally from Chicago, but I've spent a lot of time bouncing through Iowa & Wisconsin, so if you have any questions about corn, cheese or cows…I'm YOUR MAN!
I'm a single guy, so it's just me and my dog Indy!  He and I are a lot alike: we both try very hard to make everyone happy, both are turning a little gray, both love bacon, and both sometimes pee on the floor for no reason. This probably explains why I'm single.
I am a proud fan of the soon-to-be world champion Chicago Cubs!  I'm also, unfortunately a fan of the Bulls & Bears too.
I recently binge-watched every episode of "Breaking Bad", "Dexter" & "Lost" (see, sometimes not having a social life pays off!).  Favorite movies include "Shawshank Redemption" (if you don't get teary-eyed at the end, then you are a heartless, soulless robot) & "Memento" (I have yet to meet a woman who likes or understands this movie.  Maybe that's why I like it so much!)
My main goal these days is to experience as much of the area as I can…without getting too lost.  If I see a sign that reads "Welcome to Canada", then I'll know I've gone too far.