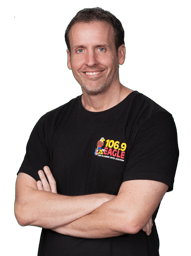 Dave Cruise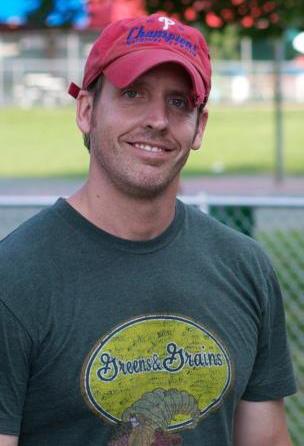 1.)  I'm a born and bred Midwestern boy!  Originally from Chicago, but I've spent a lot of time bouncing through Iowa & Wisconsin, so if you have any questions about corn, cheese or cows…I'm YOUR MAN!
2.)  I'm a single guy, so it's just me and my dog Indy!  He and I are a lot alike: we both try very hard to make everyone happy, both are turning a little gray, both love bacon, and both sometimes pee on the floor for no reason. This probably explains why I'm single.
3.)  I can't narrow it down and pick my favorite Eagle artist, but I love those songs where the very first note plays (More Than A Feeling, Layla, Everybody Wants You, etc), and you yell out "@#$% YEAH!!!"
4.)  I am a proud fan of the world champion Chicago Blackhawks!  I'm also, unfortunately a fan of the Cubs, Bulls & Bears too.  RG3 is my fantasy football QB, so I cheer for the Skins to win every game 98-96.
5.)  While everyone else I know is watching intense dramas like "Breaking Bad" and "Game of Thrones" (2 shows I've never seen), I enjoy watching mind-numbingly immature shows like "The League" and "Always Sunny in Philadelphia".  Favorite movies include "Shawshank Redemption" (if you don't get teary-eyed at the end, then you are a heartless, soulless robot) & "Memento" (I have yet to meet a woman who likes or understands this movie.  Maybe that's why I like it so much!)
6.) My main goal these days is to experience as much of the area as I can…without getting too lost.  If I see a sign that reads "Welcome to Canada", then I'll know I've gone too far.  If you know of any festivals or events coming soon, please let me know, I'd love to meet you!