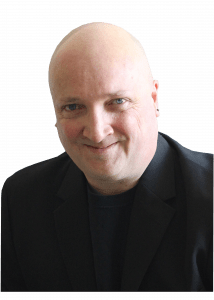 Kevin Kash
In March 2020, I went to the doctor for I what thought was a really bad headache.  Turns out I was experiencing very high blood pressure due to kidney disease.
I'm now going through the process of looking for a kidney donor from both the University of Maryland and Medstar Georgetown.
Becoming a kidney donor is a tremendous gesture.  According to medical surveys,  most donors experience a psychological benefit.  If you would like to be considered for a kidney donor for me please reach out to the centers below.  I thank you for your encouragement through my journey and I appreciate you reading this.  My family and co-workers thank you as well! – Kevin Kash
UPDATES:
10/16/20: I had my first iron infusion today. (Insert "I Am Iron Man" soundbite here). The staff at Meritus in the infusion center were great. They were very informative and made me feel comfortable and relaxed.  I'm receiving iron sucrose, which is used to treat iron deficiency anemia in people with kidney disease.  I'll go again next week and the week after.  Takes about 2 hours.  Crohn's Disease continues to mess with me,  but I will continue the fight to get to better health.  Regarding a kidney donor, please know that the process is on going. I'll pass along any definitive news when the time is right.  Thanks for being here and many thanks for your support! Be well…
10/6/20: Wow, it's October. The other day I was looking up celebrity's ages on IMDB with my wife and kept saying "so and so turns this age coming up soon in June". I honestly thought summer was coming, only to realize that it passed me by. I spent the majority of it in my house or going to doctors appointments and tests."  I never thought losing time was possible, but with COVID still around dealing with kidney disease and Crohn's disease I realize it certainly is.
Not gonna sugar coat it friends, the last few weeks have been filled with frowny-faced pain if you were looking at the pain chart. Mainly from Crohn's, but the kidney disease could be intensifying it. My wife and kids have been so supportive doing things for me and getting me what I need to get some relief.  I just can't stand feeling helpless.  When the pain is so bad just to even sit or stand it's hard to do anything until I can break the pain cycle.  More doctors. But I feel better as I'm writing this. Just gotta eat more and get my weight back up. I've lost 50lbs since March 2020. (Not that I couldn't stand to lose some back then, just not this much). I start Iron infusions next week so that should be fun.
Good news is I'm all registered and now officially on the national kidney donor recipient list at Medstar Georgetown and the University of Maryland. (Links to become my donor are below).  Be well…
9/14/20:  I recently went to Georgetown Hospital to complete my transplant evaluation.  I also received word from the University of Maryland that I have been accepted onto their transplant list as well.  So, I am now able to receive a kidney transplant from both hospitals.  Today, my kidney doctor called and said my numbers continue to climb (meaning, they're not good).  Dialysis is most likely coming soon.  I'd like to take a moment to thank anyone that has contacted either hospital about becoming my kidney donor.  Words can't express how much that means to me and my family.  I remain positive and hopeful that someone will come through! (info for both hospitals that I am registered with are below.)
8/31/20: Went to see my Nephrologist (a.k.a. kidney doctor) today.  Went over blood work.  Most levels were decent, heart and lungs sounded good.  We discussed when I would start kidney dialysis.  He said it's ultimately my decision, but not to wait until symptoms get bad.  He then asked how I was feeling.  It's hard being a fighter and admitting when things are dragging you down.  So, I told him there are times when I feel fatigued more than usual.  I watched as he jotted that down.  I'm grateful that he keeps such a close eye on my condition.  I just wish it would get better, but after all it is stage 5 kidney disease.  Keep fighting!
8/24/20: Went for a stress test today.  Let me tell you, that is the perfect name for this test.  I started off on the treadmill to a steady walking pace and a short incline.  I was told it would increase in 3 minute intervals for a total of 12 minutes.  Not having eaten anything since the day before, I barely made it to the second quarter of the test.  So, they went with a different approach of injecting me to get my heart rate up.  WOW!  I thought I was going to pass out.  I'm glad it's over, but I'm still groggy from the medicine as I do the show today.  The good news: the test was a success in clearing me for kidney transplant.  On a separate note, the incisions from my procedure to insert the PD catheter seem to be healing well.  It still hurts at times, though.
8/17/20: I'm back on the air today after a few days of recovery from the surgery to place the PD (Peritoneal Dialysis) catheter.  It's great to be working again.  I can't thank the ownership and management at Manning Media enough.  The folks from my part-time job at Hearst Baltimore have been really great to me as well.  I am truly blessed to work with and know some incredibly compassionate  and caring people. Also, I'd like to take a moment to show my appreciation for my wife, Sherry. She is my angel.  She's going through this with me and I see how strong and supportive she is for me. Even though I know how much it affects her.  A few others that I'd like to thank real quick: my son & daughter, my mom, brother and sister-in-law.  They have all been very encouraging and supportive.
So, after 4 incisions in the abdomen, I feel like I've been gut punched repeatedly.  The catheter was buried under my skin.  If my kidneys continue to fail, I'll have to go in for a simple procedure to get it out and begin kidney dialysis. Although, I don't know if ANY procedures are simple.  I have a Procrit shot coming up on 8/21 and a Stress Test on 8/24/20.
8/10/20: My most recent blood test shows that my kidney function is decreasing over the last few months.  As of the first week of August 2020, it stands at only 8% functionality.  On 8/12/20, I am going in to Meritus Medical Center for a procedure to have a catheter put in place for upcoming Peritoneal Dialysis.
University of Maryland Kidney Donor (apply online or call)
https://maryland.donorscreen.org/register/donate-kidney
or call of U of MD for appointment: 410-328-5408
Medstar Georgetown Kidney Donor (apply online or call)
www.medstargeorgetown.org/LivingKidneyDonor
or call Medstar Georgetown: 202-444-3714
About Kevin Kash…
1.)  I grew up in Catonsville, a suburb of Baltimore, MD. I have lived in Maryland for most of my life with the exception of a brief stay in Ocean View, DE.
2.)  There are four of us at home. In addition to me, there's my best friend and wife Sherry, our two awesome kids and our furry companions, Miss Priss & Mr. Fuzzy.
3.)  I enjoy going to concerts and comedy shows.  I've seen many rock and classic hits artists over the years: Journey, Foreigner, Kansas, Bryan Adams, Metallica and many more.  I've enjoy laughing at comedians like Lewis Black, Sam Kinison (RIP), Andrew "Dice" Clay, Bob Saget, Bill Burr,  Jim Florentine, and The Tenderloins.
4.)  I'm huge baseball and football fan.  My hometown is Baltimore so I root for the Orioles and the Ravens.  I enjoy going to Frederick Keys games too.  I went to my first hockey game as an adult and became an instant fan.  I root for the Washington Capitals.
5.)  Television, movies and video games are my guilty pleasure.  Some of my favorite tv shows are Hell's Kitchen (Get Out!), The Walking Dead, Impractical Jokers, Succession, Mom and America's Got Talent. As for movies, action, comedy, and horror work for me.
6.)  I also enjoy doing voice over work, traveling, taking tours and sight-seeing, video games and playing sports.
Feel free to reach out to me via email: kevin@1069theeagle.com