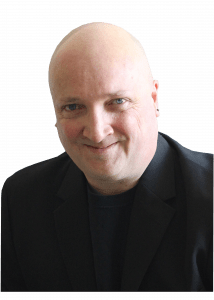 Kevin Kash
In March 2020, I went to the doctor for I what thought was a really bad headache.  Turns out I was experiencing very high blood pressure due to kidney disease.
I'm now going through the process of looking for a kidney donor from both the University of Maryland and Medstar Georgetown.
Becoming a kidney donor is a tremendous gesture.  According to medical surveys,  most donors experience a psychological benefit.  If you would like to be considered for a kidney donor for me please reach out to the centers below.  My family and co-workers thank you! – Kevin Kash
University of Maryland Kidney Donor (apply online or call)
https://maryland.donorscreen.org/register/donate-kidney
or call of U of MD for appointment: 410-328-5408
Medstar Georgetown Kidney Donor (apply online or call)
www.medstargeorgetown.org/LivingKidneyDonor
or call Medstar Georgetown: 202-444-3714
About Kevin Kash…
1.)  I grew up in Catonsville, a suburb of Baltimore, MD. I have lived in Maryland for most of my life with the exception of a brief stay in Ocean View, DE.
2.)  There are four of us at home. In addition to me, there's my best friend and wife Sherry, our two awesome kids and our furry companions, Miss Priss & Mr. Fuzzy.
3.)  I enjoy going to concerts and comedy shows.  I've seen many Classic Hits artists over the years: Journey, Foreigner, Kansas, Bryan Adams and many more.  I've enjoy laughing at comedians like Lewis Black, Sam Kinison (RIP), Andrew "Dice" Clay, Bob Saget, Bill Burr,  Jim Florentine, and The Tenderloins.
4.)  I'm huge baseball and football fan.  My hometown is Baltimore so I root for the Orioles and the Ravens.  I enjoy going to Frederick Keys games too.  I went to my first hockey game as an adult and became an instant fan.  I root for the Washington Capitals.
5.)  Television, movies and video games are my guilty pleasure.  Some of my favorite tv shows are Hell's Kitchen (Get Out!), The Walking Dead, Impractical Jokers, Succession, Mom and America's Got Talent. As for movies, action, comedy, and horror work for me.
6.)  I also enjoy doing voice over work, traveling, taking tours and sight-seeing, video games and playing sports.
Feel free to reach out to me via email: kevin@1069theeagle.com