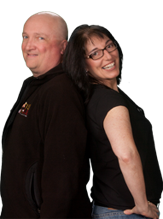 Kevin & Dina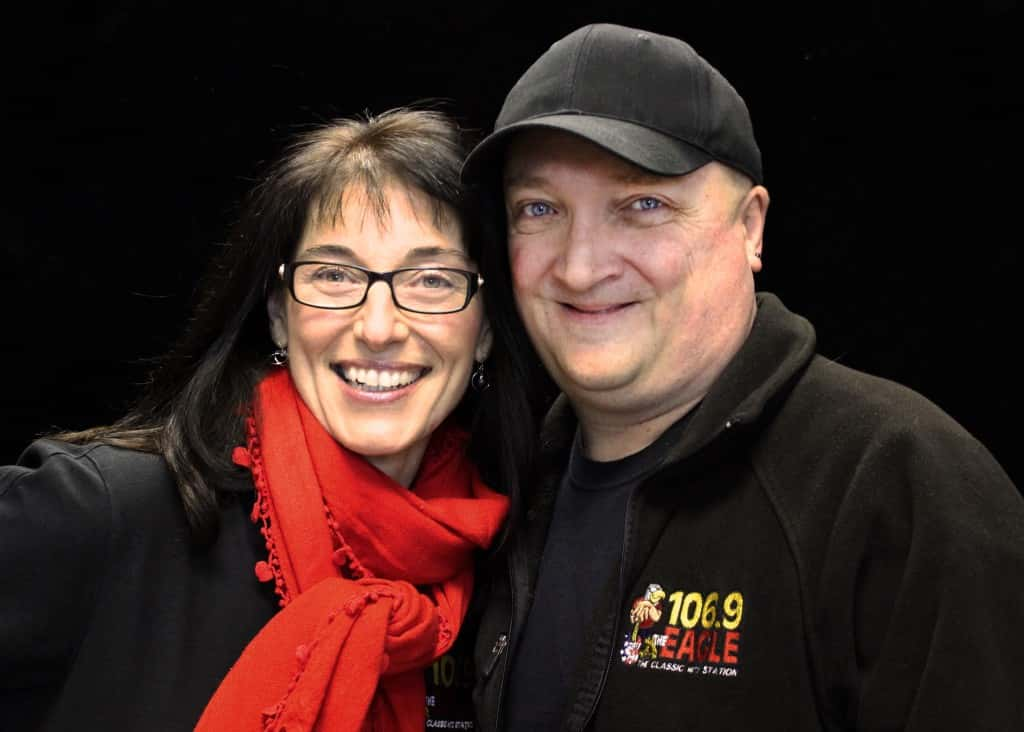 WELCOME TO THE EARLY BIRDS MORNING SHOW on 106.9 THE EAGLE!
Thanks for being an Early Bird. You can hear us Monday – Friday from 5:00am-9:00am, followed by a commercial free hour with Dina.
Here are some of our Features:
Every day at 6:10 laugh your way out of bed with the Classic Cup of Comedy
Then get your scoop of the entertainment world at 6:50am with Dina's Dish
The Daily Game happens at 7:10 with your chance to win some cool prizes. The game changes daily to keep you on your toes.
Monday you can call 800-222-1069 and share your stories during "My Weekend Was Classic Because…" at 7:50am
Tuesday listen for some great events around town on the Community Spotlight at 7:45am
Wednesday you are invited to share your wisdom at 6:35 during "Wisdom Wednesday". And, ponder a "Mindless Cliche" with us at 8:20am
Thursday you can make some weekend plans with the Weekend Warm-Up:
 WEEKEND WARM-UP  Email Dina
31st Annual YMCA Chocolates Galore & More. Friday 7p-11p. YMCA Chocolates Galore & More quickly became one of the area's most eagerly anticipated events. Hosted by Lansdowne Resort and Spa, the evening is one of Loudoun County's Finest Culinary and Social Event of the Winter Season.  At the event, five professional food critics, along with our guests, sample and judge the sweet and savory culinary creations. Winners are announced towards the end of the evening as the Critic's Choice and People's Choice for best taste and best presentation. eventbrite.com/e/31st-annual-ymca-chocolates-galore-more-tickets-36411655241?aff=ebapi
Paper Rocket Blast Off! Saturday 11a-11:30a at The Discovery Station in Hagerstown. Kids will really have a blast with this fun hands-on #STEAM activity! This program is great for children ages 5 and up – and is free with the price of admission into the museum! This program is supported by the Washington County Arts Council, Inc.!
Teen Irish Dance Company – Celtic Storm Saturday 7p at The Weinberg Center in DT Frederick. Just in time for St. Patrick's Day, experience the graceful beauty and thundering beats of percussive Irish dance and music. This Columbia-based, award-winning company has enthralled audiences around the world with their cutting-edge choreography. Whether you've seen them before or you're new to the excitement, don't miss this amazing and ever-evolving spectacle! weinbergcenter.org/14487/teelin/
Holly Hills Bridal Show Sunday noon till 2p. Free Admission. Plan to attend!  Held at The Holly Hills Country Club in Ijamsville. Vendors will be offering show specials for attendees – which could save brides hundreds!
-Prize raffles including:  Complimentary Room Rental at Holly Hills, $50 Gift Certificate from MADE Makeup, Photo Frames from A Personal Touch Photography & more. www.hollyhillsgolf.com