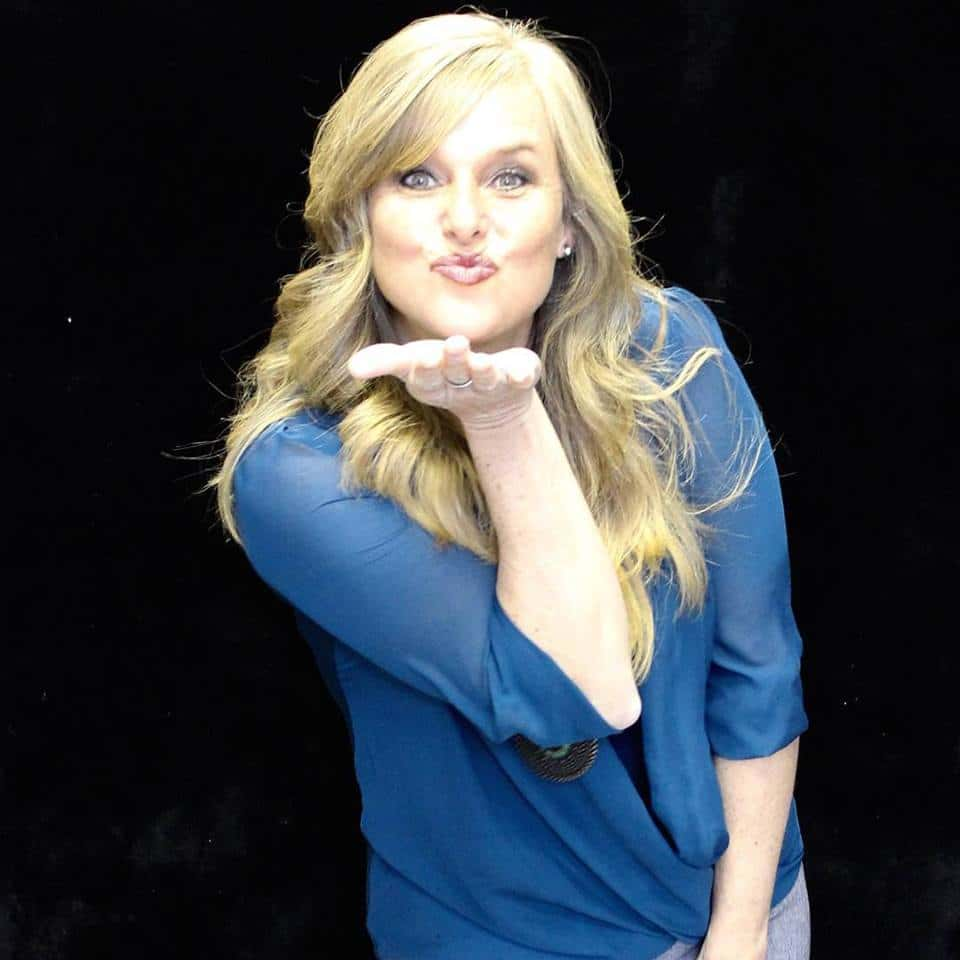 Thanks for spending your Mid-Days with me from 10:00 -3:00.
There's nothing better than listening to the music you love when you are at work, on the road, doing chores at home or whatever it is you do during your day =)
A little something about me!
1) I was born in Ft. Thomas, KY which is right across the river from Cincinnati. However, I moved to Dunedin, FL when I was 4 and grew up there. Family and Friends are the only thing I like about Florida… it's too hot, way too much humidity and too flat. I'm a country, mountain lovin' girl and I couldn't be happier to have moved to Maryland, with my family, the summer of 2013.
2) I grew up loving the Cincinnati Reds and Cincinnati Bengals. My favorite college team is The Ohio State Buckeyes (No I didn't go there), but I'll also root for any Cincinnati team.
3) I have an amazing family! I met my husband, Eric, in high school. We were just friends in high school and didn't begin dating until we were in college. His mom told him when he was in the 8th grade and I was in the 9th, playing softball with his sister, that she found his future wife (ME) =) We have 2 beautiful daughters, both in high school and both very competitive in sports. Lauryn plays on a competitive tournament softball team and Corynne plays on a competitive tournament soccer team.They are both very good at their sport and they have a VERY loud cheerleader (ME)!
Our girls are always telling my husband and I we are the coolest parents around. I guess we're doing something right if our teenagers like hanging out with us. We also have a very sweet Golden Retriever named Maryna (pronounced like the boat dock-marina)
4) My favorite TV shows are Big Bang Theory, Law and Order SVU and my family and I always watch Friends episodes from start to finish.. over and over again. Best TV show ever made. My absolute favorite movie is Remember The Titans. We can't help but watch it every time it's on (well my girls and I do, my husband would sometimes like to watch something different, But as you would guess, he tends to lose).
5) Music has always been a HUGE part of my life. It's with me when I'm happy, sad, hyper, angry or any other emotion there is. I hate NOT hearing music. Radio has always interested me and its one of the happiest decisions I've made to study a career that will forever make me happy. I graduated from The Sheffield Institute for the Recording Arts and was taught by one of the greatest instructors, and now friend, Bill Riley. I landed the best gig anyone could ask for…. the Mid-Day shift for the Eagle.. The Classic Hits station. My husband said listening to this station is like listening to my IPOD. So when I tell you I LOVE the songs we play, I'm not lying. I actually haven't even listened to my IPOD. It's SO hard for me to choose a favorite artist, but if I had to choose some that stand out.. Elton John, Phil Collins, The Police, Boston, .38 Special, Led Zeppelin, Toto, Jimmy Buffett, Bon Jovi…. etc.. etc…etc.. (See my point) . I also love country music old and new and I'm infatuated with Justin Timberlake…. so if you have any hookups, feel free to let me know =)      I am always dancing and singing in the studio right up until I turn on the mic…. no joke… My co-workers are the greatest people to work with everyday. I get to laugh, listen to great music and do what I've always wanted to do!
My lifes motto is: LIVE~LOVE~LAUGH **and** "LOVE WELL OR NOT AT ALL"
Join me for the EAGLE EXPRESS LUNCH REQUEST HOUR 12-1PM…WEEKDAYS!
CALL ME 800-222-1069 OR EMAIL ME! shannon@1069theeagle.com