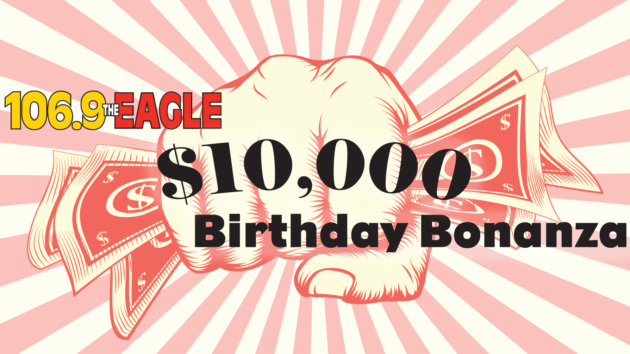 Be tuning in weekday mornings at 7am to find out if you are eligible to win $10,000!
Every morning in the 7am hour we'll announce a month and what time you need to call in. (For example, we may say today's month is FEBRUARY, be the 9th caller at 2:15pm for your chance at $10,000.)
When you call in, we'll ask you what's your birthday? You'll tell us – we'll tear open the envelope to see if it's a match! (Be sure to watch on Facebook live for the envelope tearing!) Match the date (including the year) and you WIN $10,000. No match? No problem – you'll still walk away with $100!!
Want to receive special goodies for your birthday? Sign up here: