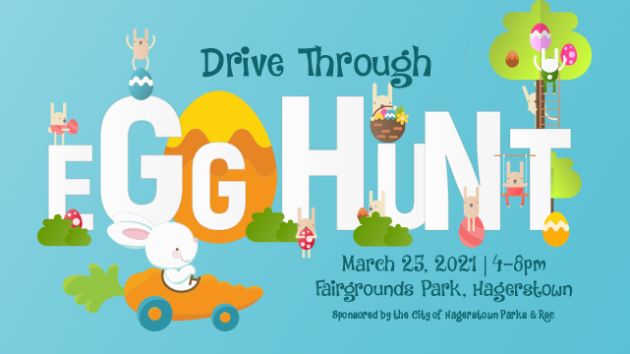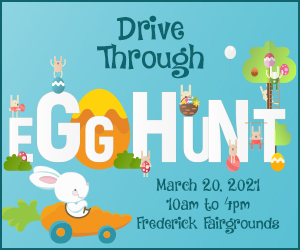 Saturday, March 20th, 2021
10am to 4pm*
*Gates open at 9:30am and close at 3:45pm
Frederick Fairgrounds, 797 E Patrick Street, Frederick (enter through Gate 6 on Patrick Street closest to Downtown Frederick)
$10 per carload
Thursday, March 25th, 2021
4pm – 8pm*
*Gates open at 3:30pm and close at 7:45
Fairgrounds Park, Hagerstown, enter off North Cannon Avenue
$5 per carload thanks to a sponsorship by City of Hagerstown Parks & Rec
Drive through in search of eggs hidden throughout the lane. Can you find them all?
Vendors will have treats and info for you along the way. Stop at each booth to collect them.
Can you spot the Easter Bunny?? Have your camera ready!
Last stop, the kids get a treat!
Proceeds benefit American Cancer Society and Relay for Life of Frederick & Washington County.
Buy your tickets for designated time slots – limited tickets sold each hour.