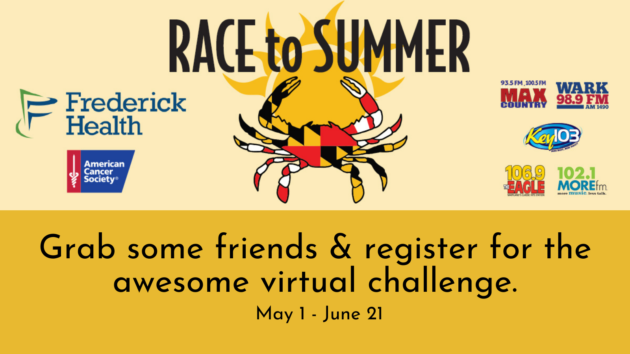 We are so excited to launch the Race to Summer Virtual Challenge 2021
Sponsored by Frederick Health, this challenge is a fun way to stay motivated to train and you can invite your friends and family to join you! The event will take place over 7 weeks, from May 1 to June 21st, to give you the flexibility to complete all the challenge miles. Finish in 7 weeks or less. If you missed the starting weeks it will not be too late to enter after the challenge starts…you will just have a shorter time to complete the challenge. We are also offering a 5K Virtual option. The 5K can be completed from June 18th-21st.
All proceeds benefit American Cancer Society & Relay for Life of Frederick & Washington County.
Create a team – get as many participants as you can or get participants from the most states – you'll get bragging rights.
Fee– Includes Race Shirt and Finisher Medal!
$35.00–Early Bird Pricing! Now through April 15th
$40.00– from April 16th – June 18th
Discount of 20% applied if you register for 2 or more events!
* Race shirt
*Custom finishers medal
* Milestone digital badges
* Printable digital race bib
* Printable digital finisher certificate
* Race results in searchable format
* Satisfaction of being dedicated to your health
Join our Facebook group to upload images, get encouragement, meet your fellow participants. Each week – we'll give out prizes randomly to participants who are part of the group.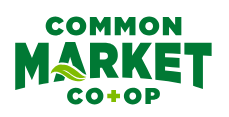 Pick up swag at Common Market:
May 14th – 6-8pm
June 4 – 6-8pm
June 22 – 6-8pm
Common Market Address: 927 W 7th Street, Frederick, MD