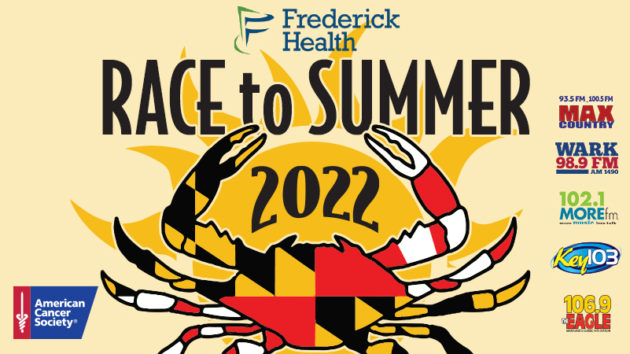 It's time for our Race to Summer 5K & McCarrey 1 Mile Fun Run sponsored by Frederick Health.
The Challenge is on NOW through June 21st!
We also have the Race to Summer challenge – The challenge event will take place over 6 weeks, from May 7 to June 21st, to give you the flexibility to complete all the challenge miles. Finish in 6 weeks or less.
All proceeds benefit American Cancer Society & Relay for Life. All funds are used locally!
Create a team of your own, or join the team of your favorite DJ.
Need some accountability or looking for a cheering section? Join our special Race To Summer Facebook group.