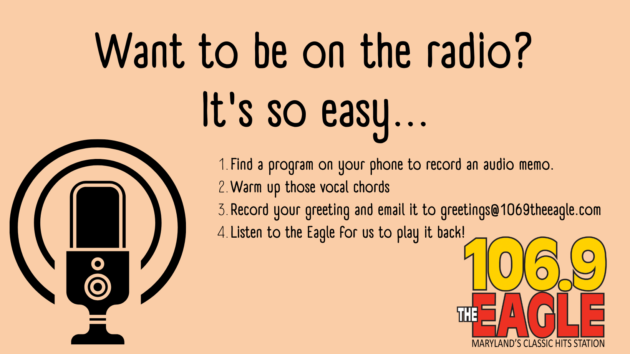 We'd love to feature you! And it's so easy to do!
Find a program on your phone to record an audio memo.
Warm up those vocal chords
Record your greeting and listen to the Eagle for us to play it back!
Here are some things you could say:
Hi, I'm (your name) from (city) and I love the Eagle because you play the best classic hits!
Happy Holidays from the (Last name) Family.
This is (your name) and I am wishing everyone a magical holiday season.
You get the idea.
Record the kids – they will LOVE to hear themselves!
Email it to greetings@1069theeagle.com