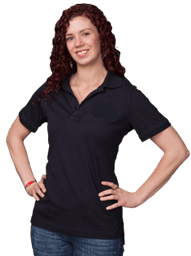 Jenna Lee
Hi all!
My name is Jenna Lee, I was born and raised in Boonsboro. I attended Frostburg State University, where before graduation, I was hired for my first radio job. I worked my way up the ranks for a few years before moving back to Hagerstown to work for Manning Media Inc. in 2013.
Some random things to know about me:
I'm a Redskins fan and love Ryan Kerrigan.
I adore Audrey Hepburn, sing along to Elvis and have a non-sexual crush on Steve Harvey.
Everyone jokes that I'm the crazy cat lady…without any cats.
I don't believe in the 5-second rule.
I'll openly admit I'm not a natural red-head.
At the age of 30, I have NEVER changed a baby's diaper!