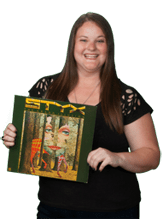 Erin Shaw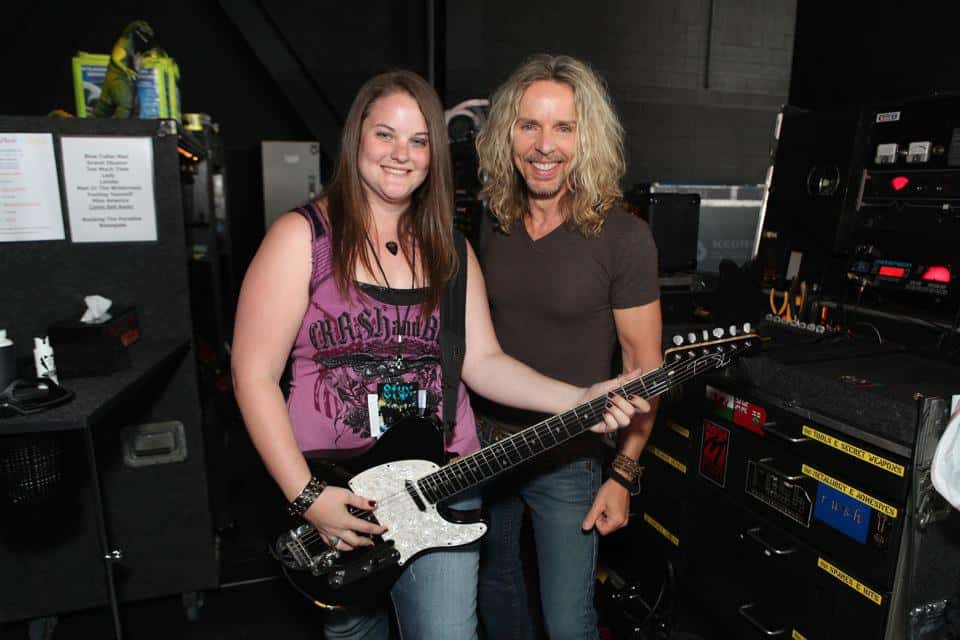 Thanks for spending your weekends with 106.9 The Eagle!
1.) I've lived in Hagerstown, MD all of my life so I guess I'm a true Hagerstonian.
2.) I have a popular Pomeranian named Chewie… He has more friends than I do on facebook! He's super smart and knows all sorts of tricks.
3.) My favorite Eagle artist is STYX!!!! In fact, they're my favorite band of all time and I have seen them 34 times and counting (yes, that's me with Tommy Shaw in the picture!!). I also love Atlanta Rhythm Section, Alice Cooper, our hometown boys KIX, Genesis, Kiss, Santana and Bad Company although my list could go on and on…
4.) I love Penn State for college football and The Miami Dolphins are my NFL team. I've been a fan of the Dolphins since I was 5 or 6. Fins Up!
5.) When it comes to movies, I love comedies like Zoolander, Stepbrothers, Blades of Glory and Beetlejuice but the movie I have seen the most is The Rocky Horror Picture Show! Let there be lips! On TV, I am a big fan of I Love Lucy, Quantum Leap and Scrubs but I do watch newer tv shows like The Goldbergs, Modern Family and Parks and Rec. I am also loving the Marvel shows on Netflix!
6.) When I'm not working, I go to tons and tons of concerts! I take drum lessons and I also love to travel and see the world! I'm a classic car fan as well and I have a 1976 AMC Pacer.